Olav Phillips – Publisher/Writer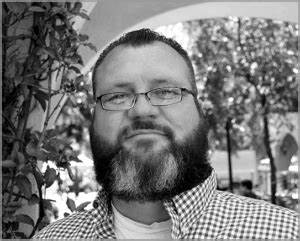 Olav Phillips is conspiracy researcher and writer, specializing in the Secret Space Program, Exotic Aircraft, High Technology, Foreign Policy, Pre-History and Mysterious Civilizations. He is a regular contributor to several magazines and newspapers as well as publishing the legendary Paranoia Magazine.  In addition to writing and publishing, Olav has also been featured on Beyond Belief with George Noory, America Unearthed with Scott Wolter, UFO Hunters, Voyager (RAI) and the upcoming season of What On Earth?  Olav also served as an Executive Producer and Principle Researcher for Ground Zero Radio with Clyde Lewis (Nationally Syndicated by Premiere Radio Networks) as well as having contributed several books and authored The Secret Space Age (Adventures Unlimited Press) and The Secret Cold War in Space (Paranoia Publishing).
---
Ron Patton – Editor-in-Chief/Writer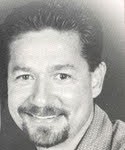 Mr. Patton is a conspiracy researcher, having written articles for Paranoia Magazine on CIA mind control (Project Monarch: Nazi Mind Control), and, the historical and spiritual implications of the UFO/alien phenomenon (Demon's in Alien's Clothing). He published a newsletter from 1994-2000, Endure to the End, which exposed tangent movements and erroneous doctrines within contemporary Christianity. Ron also published a magazine in 2003 titled, Mkzine, an examination of coercive mind control, invasive human experimentation and other related abuses.
In 2005, Mr. Patton was featured in a controversial film documentary titled, XXXExpose, about horrific incidents of abuse and torture of women in a BDSM porn cult. He provided vital information in showing how the leader was using coercive mind control techniques, similar to those used in the CIA's MKULTRA behavior modification program from the 1950′s to 1970′s. In October 2010, Ron was invited as a panel member at the Child Advocacy Summit on Mind Control and Ritual Abuse in Ogden, UT. From 2005-2011, Patton produced Conspirazine, a conspiracy show played on community access radio stations in Olympia, WA.
He's also been a guest on such radio programs as Expansions, with Sofia Smallstorm, Story Behind The Story, with Dr. A. True Ott, Ground Zero, with Clyde Lewis, and, The Invisible Hand with Tracy R. Twyman. Ron recently set up a conspiracy store in San Diego, along with purchasing Paranoia Magazine, which he revived from dormancy with a Summer 2012 hard copy issue.
---