Olav Phillips – Publisher/Writer
Olav Phillips is conspiracy researcher and writer, specializing in the Secret Space Program, Exotic Aircraft, High Technology, Foreign Policy, Pre-History and Mysterious Civilizations. He is a regular contributor to several magazines and newspapers as well as publishing the legendary Paranoia Magazine.  In addition to writing and publishing, Olav has also been featured on Beyond Belief with George Noory, America Unearthed with Scott Wolter, UFO Hunters, Voyager (RAI) and the upcoming season of What On Earth?  Olav also served as an Executive Producer and Principle Researcher for Ground Zero Radio with Clyde Lewis (Nationally Syndicated by Premiere Radio Networks) as well as having contributed several books and authored The Secret Space Age (Adventures Unlimited Press) and The Secret Cold War in Space (Paranoia Publishing).
---
Ron Patton – Editor-in-Chief/Writer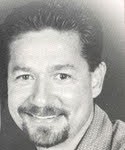 Mr. Patton is a conspiracy researcher, having written articles for Paranoia Magazine on CIA mind control (Project Monarch: Nazi Mind Control), and, the historical and spiritual implications of the UFO/alien phenomenon (Demon's in Alien's Clothing). He published a newsletter from 1994-2000, Endure to the End, which exposed tangent movements and erroneous doctrines within contemporary Christianity. Ron also published a magazine in 2003 titled, Mkzine, an examination of coercive mind control, invasive human experimentation and other related abuses.
In 2005, Mr. Patton was featured in a controversial film documentary titled, XXXExpose, about horrific incidents of abuse and torture of women in a BDSM porn cult. He provided vital information in showing how the leader was using coercive mind control techniques, similar to those used in the CIA's MKULTRA behavior modification program from the 1950′s to 1970′s. In October 2010, Ron was invited as a panel member at the Child Advocacy Summit on Mind Control and Ritual Abuse in Ogden, UT. From 2005-2011, Patton produced Conspirazine, a conspiracy show played on community access radio stations in Olympia, WA.
He's also been a guest on such radio programs as Expansions, with Sofia Smallstorm, Story Behind The Story, with Dr. A. True Ott, Ground Zero, with Clyde Lewis, and, The Invisible Hand with Tracy R. Twyman. Ron recently set up a conspiracy store in San Diego, along with purchasing Paranoia Magazine, which he revived from dormancy with a Summer 2012 hard copy issue.
---
Andy Colvin – Editor / Researcher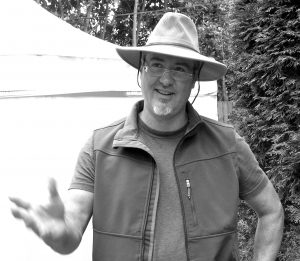 Andy Colvin is an eclectic artist, photographer, filmmaker, publisher, musician, and bestselling author, who has been called the "Sultan of Slack," the "Sherlock Holmes of Synchroconspiracy," and "one of America's great, pain-in-the-butt original thinkers." Colvin was one of the founders of the "xerox" or "street art" movement now popular in galleries worldwide, and was also one of the first "spoken word" artists. Because he was the first showman in Austin to preach the "slack" gospel of The Church of the Subgenius, Colvin is known as one of the first "Slackers."
Colvin's often controversial theories have made him a popular speaker on venues like Coast to Coast AM, Ground Zero, Destination America, The History Channel, The Travel Channel, SyFy, NPR, RAI, BBC, and PBS, and have gained him a dedicated "cult" following. In recent years, Colvin has co-hosted popular conspiracy shows like "The Grassy Knoll," "The Stench of Truth," and "The Church of Mabus," often focusing on how the media blends stories to subconsciously "manufacture consent" in the public mind. More recently, Colvin has taken over editorship of the longest running paranormal publishing house in existence, Saucerian (New Saucerian), founded in the late 1940s by Gray Barker.
Following in the footsteps of his mentor, Fortean author John A. Keel, Colvin has blazed a 21st-Century trail of investigation into mysteries that have influenced mankind for centuries, such as UFOs, creature entities, magic, and the psychology of the human mind. Colvin's approach is unique in that it blends a background of genuine paranormal experience with decades of research into political science, history, media behavior, and sociology. His understanding of art and symbology has, at times, allowed Colvin to connect dots that had previously escaped attention.
Colvin is considered by many to be the leading authority on the mysterious "Mothman" phenomenon, due to his early experiences with the phenomenon and his intensive audiovisual documentation of symbols and synchronicities. Colvin's early "illumination" experiences were almost identical to those of science-fiction authors Philip K. Dick and Robert Anton Wilson, except that they occurred to Colvin when he was just a boy, living on a dirt road in the backwoods of Appalachia. Following these encounters, Colvin found that he could draw, sing, and take pictures, and that he had a photographic memory. He was recognized as a prodigy, and was eventually offered a scholarship to Harvard University.
While in college, Colvin broke ground in several then-new disciplines, such as street art, performance art, and "shamanic conceptual" art. In the early 1980s, Colvin made a splash in the New York art world by taking on the persona of "Whiz," a practitioner of "collaborative art." This unique approach allowed Colvin to actually work in some manner with several notable artists.
While attending graduate school at the University of Texas at Austin, Colvin helped found U.T.'s celebrated Transmedia Department, as well as the Austin Film Society, an organization now credited with bringing commercial filmmaking to Texas. In 1985, Colvin used his tuition grant money to purchase the only 8mm video camcorder then available, becoming the first filmmaker in Austin to shoot in the new format. His ensuing documentation of the lives of local "slackers" influenced the seminal cult film that defined Generation-X, "Slacker." Colvin's band, "Ed Hall," appeared in the film and on the soundtrack, and the character of the "obsessed photographer" was based on him.
Following graduate school, Colvin worked on Hollywood films, toured with his experimental troupe, "The Interdimensional Vortex League" (once named America's "most underground band"), and began making small, ethnographic documentaries about unusual tribes, subcultures, and personalities. Colvin's work has been seen or heard in all 50 states, and in several foreign countries. His writing has appeared in various journals, including Oprah Magazine, Blitz, Paranoia, The Stranger, The Seattle Weekly, The Austin Chronicle, and D'Art, the arts journal for the Church of the Subgenius. Colvin has worked or studied with some of the greatest creative minds of the 20th Century, including Nam June Paik, Dennis Hopper, David Lynch, Robert Anton Wilson, Laurie Anderson, Daniel Johnston, Steven Feld, Bruce Bickford, Ron English, Frank Kozik, Richard Linklater, Robert Rodriguez, Jim Woodring, Tessa B. Dick, Kurt Cobain, and the Butthole Surfers.