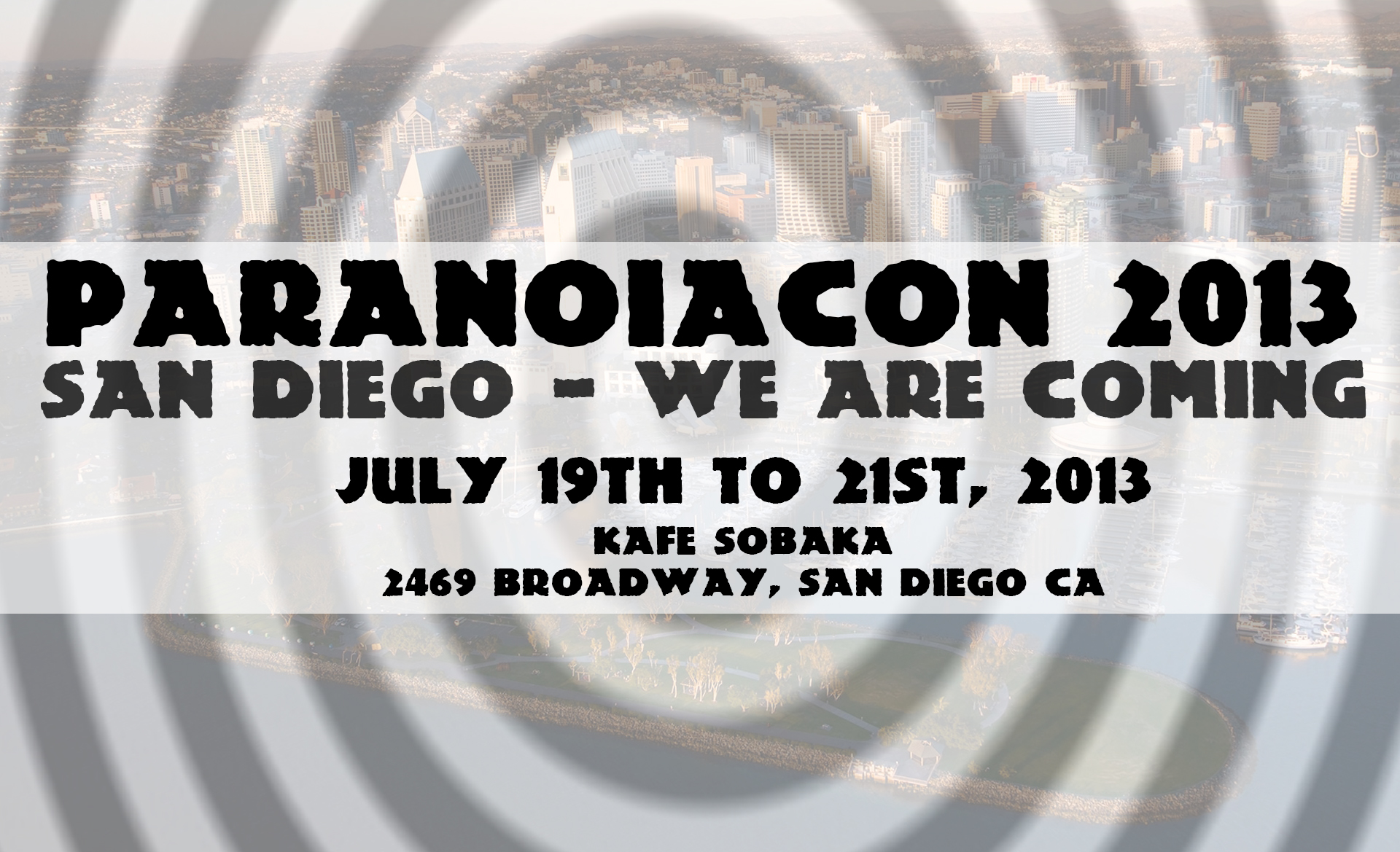 ANNOUNCING PARANOIA CON 2013! SAN DIEGO – WE ARE COMING – JULY 19th to 21st
PARANOIA MAGAZINE is excited to announce the upcoming PARANOIA CON 2013!
CONFIRMED SPEAKERS:
Dr. Lauren Moret – The Real Fall Out From Fukushima
Marie D. Jones – Time Travel: The Facts and the Fiction
Dean Haglund (X Files) – Comedy, Consciousness, Comedy
Cynthia Hamil – Electronic Harassment and Organized Group Stalking
Sadiki Bakari – Transhumanism and Artificial Intelligence
Ralph Epperson – The Conspiratorial View of History
Kory Muniz – The Dangers of GMOs
Phil Leirness – Executive Producer of The Truth Is Out There
Adam Gorightly – Host of Paranoia Radio, Vicor of High Weirdness and Maestro of Psychedelic Conspiracy Music
Andy Colvin – Mothman Photographer and Researcher of Anomalous Creatures
Lenon Honor – 9/11 Fear-Based Mind Control Program
Olav Phillips – Secret Nazi Space Bases
More Speakers and Guests to Be Announced!
CONFIRMED LOCATION:
KAFE SOBAKA 2469 BROADWAY SAN DIEGO,  CA
COST: $20/day or $50/weekend