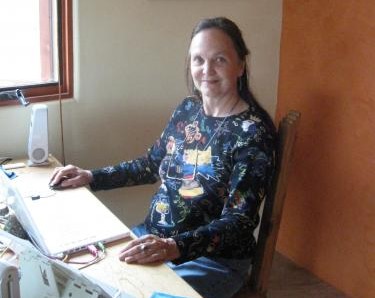 Paranoia Radio with guest Elana Freeland on June 15 at 7-9pm
Adam Gorightly interviews Paranoia Magazine Editor, Elana Freeland. They will discuss her upcoming book from Feral House: Chemtrails, HAARP and the Tesla Death Ray.
Elana came of political age during the COINTELPRO decade of Vietnam, street riots, political assassinations, and all-night rap sessions about the downfall of the Establishment.
Researching Sub Rosa America included discovering how deeply her US Navy father was enmeshed with the very military-industrial complex she was writing about, and like the characters in the book, learning how every major event and personality in the United States political establishment over the past forty years is tied in one way or another to the assassination of John F. Kennedy in Dallas. She has a BA in creative writing and wrote her Master's thesis on historiography.
Having written for progressive causes all her life, including Ron Patton's previous MKzine, she also ghostwrites.
[button color="green" size="small" link="https://www.spreaker.com/show/elana_freeland_june_15_7_9pm_pst" target="blank" ]Click Here for Information[/button]