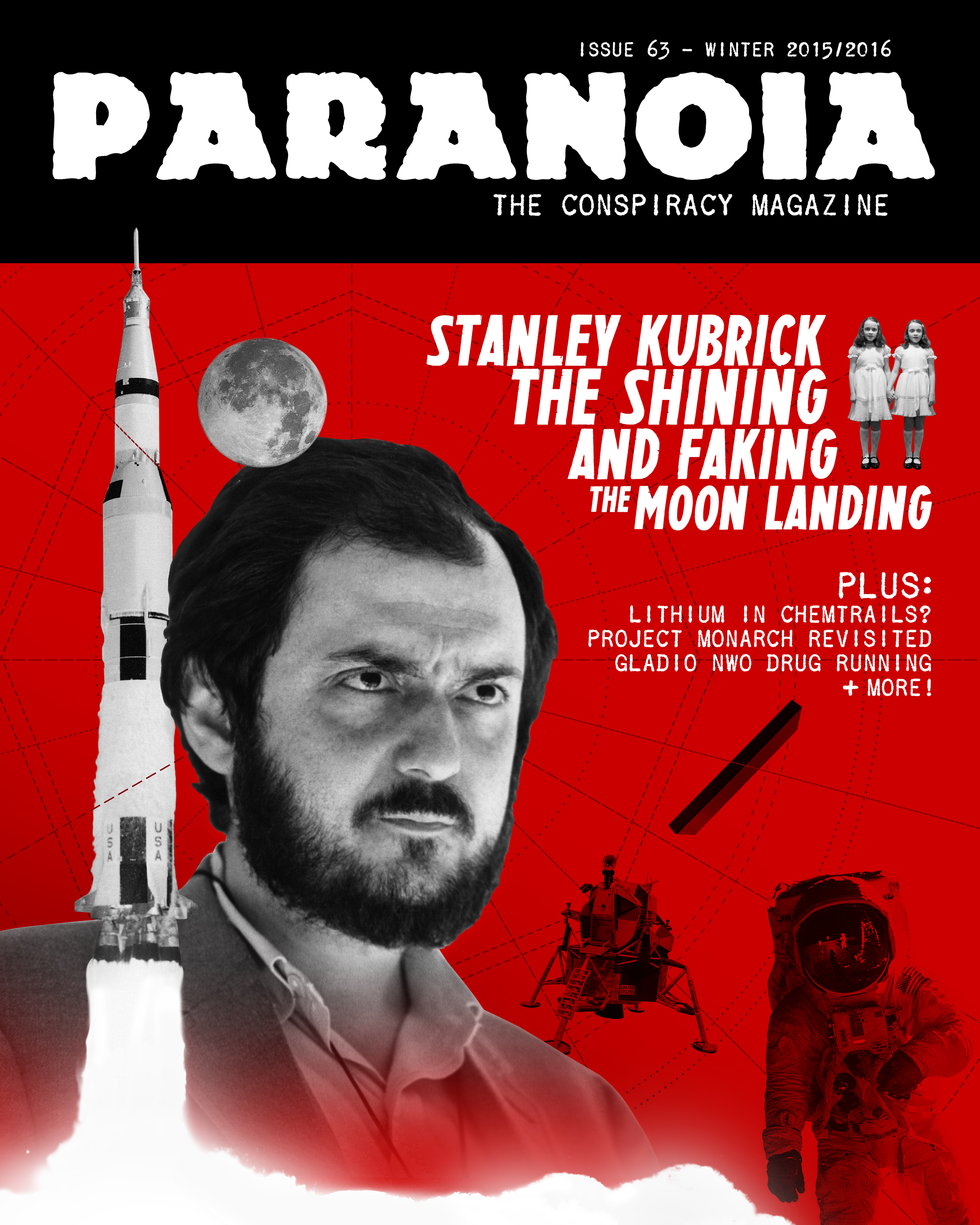 PARANOIA Issue 63 NOW OUT – Kubrick / Moon Hoax and so much more..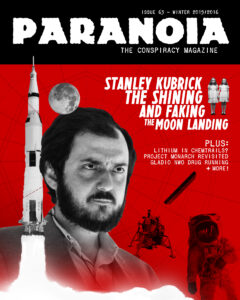 New ISSUE OF PARANOIA IS OUT! Issue #63!
In this issue:
– Letter from the Publisher by Olav Phillips
– Secrets of the Shining, Kubrick and the Moon Hoax by Jay Wiedner
– The Great American Moon Hoax by Joan d'Arc
– Miley Cyrus, Stephen Colbert and the Celebrity Discordian Menace by N. Nash Gage
– The New MOONDOGGLE by Clyde Lewis
– Lithium and the Experiment Over Oregon by Ann Filmore PhD
– Project Monarch: Fact or Ficton? by Ron Patton
– The Secret Team, The Circus, Gladio, Henchman of the NWO and The Long War by Olav Phillips
– Fellowcraft Trial Lecture by James Wright
– Drugs Used as Weapons Against Us by John Potash
Amazing cover by Mario Garza: www.mothandmoon.org!