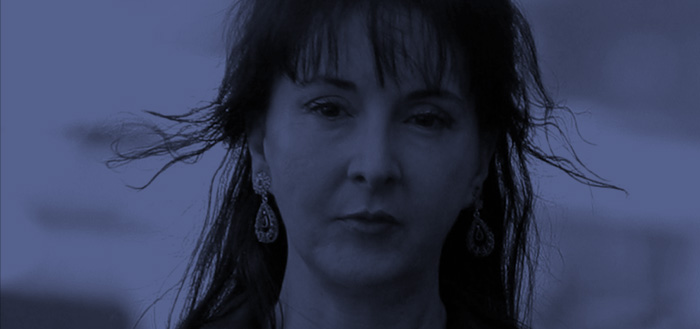 Sex is a Gun: The Deeper Story of the D.C. Madam
by Paul Collins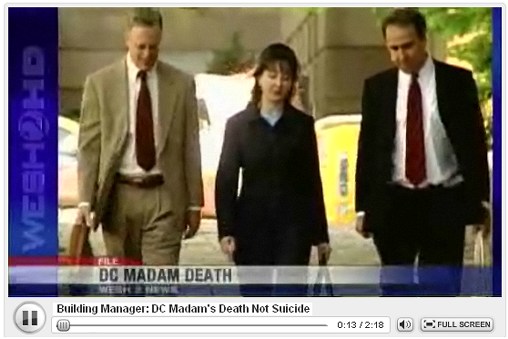 On May 1, 2007, I had the opportunity to interview legendary former NYPD detective James Rothstein over the topic of elite and intelligence-connected sex rings in Washington, D.C. I asked Rothstein if Deborah Jeane Palfrey (a.k.a. the D.C. Madam) and her Pamela Martin and Associates could be considered a sex ring connected to the power elite and the intelligence community meant to compromise important political figures. James Rothstein not only answered yes, but also made it clear that the D.C. Madam's outfit could not exist in Washington, D.C. unless it was a tool of elites and dark factions in the intelligence community (Rothstein). This got me looking for connections. However, it was hard for me to connect dots when Palfrey was being so tight-lipped.
However, Palfrey's interview with The Smoking Gun shown that even the tightest lips can sometimes get a little loose. In this interview, Palfrey speculated: "that she may have come to the attention of federal agents because her operation had somehow intersected with a more high profile case, like that of convicted ex-congressman Randy "Duke" Cunningham."
Palfrey did not claim that there was any connection between her operation and Cunningham. However, it is very interesting that the Madam invoked the name of Cunningham. Cunningham received $2.3 million in bribes from defense contractors in return for political favors that took the form of federal contracts ("Kyle Foggo"). Defense contractor Brent Wilkes, owner of ADCS Inc., has been named as "co-conspirator #1" in the Cunningham case. It is with Wilkes that one finds a possible link between the Cunningham scandal and intelligence-connected sex rings.
Wilkes was able to influence Cunningham and other lawmakers through poker parties he threw at the Watergate and Westin Grand hotels ("Sex Flap Hits CIA Honcho"). Wilkes rewarded attendees with more than just money. The defense contractor also provided his poker-playing pals with prostitutes. The prostitutes could be considered more than just a present from Wilkes. Attendees were now in a position where they could be blackmailed.
Compromising politicians in this manner goes back far into America's secret history. James Rothstein had an opportunity to sit down with infamous McCarthy counsel Roy Cohn and speak casually (Rothstein). Cohn admitted to Rothstein that he ran a sex ring that compromised political figures. With the threat of blackmail hanging over their heads, these politicians now had to step in line with the agenda of those powerful elites that Cohn represented. For Cohn, all of this was done in the name of fighting communism. However, for the elites that Cohn represented, the story may have been different. The power elite are not anchored to the ideological camps that the common man is familiar with. Instead, they are willing to use all the different camps to gain an advantage. Compromised individuals in both the Wilkes and Cohn operations could be used to help consolidate power for America's hidden aristocracy.
Where is the intelligence community involvement? With the Cohn operation, the connection is former CIA operative Ed Wilson. Fugitive ex-CIA officer Frank Terpil has claimed that sexual blackmailing operations directed by the Agency were intensive in Washington during the Watergate era (DeCamp 179). Terpil also asserted that his former partner, Ed Wilson, was coordinating one of these sexual blackmail operations (179). In a letter to author Jim Hougan, Terpil revealed Wilson's modus operandi:
"Historically, one of Wilson's Agency jobs was to subvert members of both houses [of Congress] by any means necessary…. Certain people could be easily coerced by living out their sexual fantasies in the flesh…. A remembrance of these occasions [was] permanently recorded via selected cameras…. The technicians in charge of filming… [were TSD [Technical Services Division of the CIA]. The unwitting porno stars advanced in their political careers, some of [whom] may still be in office." (Qtd. in DeCamp 179)
According to John DeCamp, a former Nebraska Senator and Vietnam War hero, Wilson's operation was merely a continuation of the one set up by Cohn (179). What about the Wilkes operation? The connection between Wilkes and the intelligence community laid with an individual named Kyle "Dusty" Foggo, the former number three man at the CIA. On March 3, 2006, the CIA said it would look into the connections between Foggo and Wilkes (Calbreath). Apparently the two are lifelong friends. Dean Calbreath probes the twos' relationship:
Foggo and Wilkes attended school together at Hilltop High in Chula Vista and San Diego State University, served as best men in each other's weddings and named their sons after each other.
After Foggo joined the CIA in 1982, Wilkes often visited him on Foggo's overseas assignments. Even before the CIA removed Foggo's undercover status last year, Wilkes and Foggo boasted to acquaintances about Foggo's secretive work.
At ADCS corporate headquarters, Wilkes set aside an office next to his executive suite where Foggo could work when he leaves the CIA, according to several former ADCS employees and business associates.
Foggo was one of the attendees at Wilkes' poker parties ("Sex Flap Hits CIA Honcho,"). The former Executive Director of the CIA may have even helped Wilkes receive contract to supply the Agency with bottled water in Iraq (Johnson). Did Foggo help Wilkes lure in Cunningham and other politicians with bribes and prostitutes? Foggo certainly knew Cunningham. As a matter of fact, Kyle Foggo may have received his job as Executive Director as a result of "'helpful' suggestions from Duke Cunningham to his congressional buddy, CIA Director Porter Goss".
Did the intelligence connection to the Cunningham scandal go farther up the food chain than just Kyle Foggo? Cunningham and Porter Goss were friends back during the former DCI's congressional days. Cunningham may have even influenced Goss during his time as DCI to select of Foggo as Executive Director of the CIA. Goss unexpectedly stepped down as head of the CIA three days after Foggo resigned as Executive Director ("Sex Flap Hits CIA Honcho," ). CIA spokesmen claimed that Goss' decision had nothing to do with the expanding investigation into Foggo's ties to Wilkes' poker parties . Maybe Goss did not attend any of the poker parties during his time as DCI. But what about during his congressional days? A 1999 poker game arranged by Wilkes was attended by former CIA officer Brant Bassett (Hosenball). Bassett was employed by Goss, who was chairman of House Intelligence Committee at the time . If sexual blackmail was going on, Goss seems to have been in a position to know about it.
If Wilkes operation was an intelligence-connected sex ring, elements of the Justice Department may have been involved in protecting it. The FBI raided Foggo's home and office on May 12, 2006 . However, plans had been made to move against Foggo two days earlier. On May 10, 2006, San Diego U.S. attorney Carol Lam informed the Justice Department of her intentions to execute search warrants of Kyle Foggo's office and home (Talev and Taylor). A day later, Lam got hit with what could be interpreted as retaliation. Talev and Taylor explain:
On May 11, 2006, Kyle Sampson, then Gonzales' chief of staff, sent an e-mail to deputy White House counsel William Kelley, asking Kelley to call to discuss "the real problem we have right now with Carol Lam that leads me to conclude that we should have someone ready to be nominated on 11/18, the day her 4-year term expires."
Was Lam fired because she was getting too close to a hidden truth behind Kyle Foggo's story? Would the deeper investigation Lam was seeking find the existence of sex rings used by the intelligence community and the elite to control America's political landscape? Who is in control here anyways? Is it the voter in the booth or the hooker in the bed? Americans would not be happy at all if they found out that our democratic institutions were being sidestepped through blackmail, bribes, and influence peddling.
A deeper examination of Foggo might also shatter yet another illusion. Modern defense contractors are really little more than elites and oligarchs who specialize in war profiteering. The alliance between Wilkes and Foggo painfully illustrates how the American intelligence community has become the enforcement arm of the power elite. The national security apparatus has become a private security apparatus. Of course, Tom Clancy's Jack Ryan novels are much more attractive to the American people. Unfortunately, in reality, Jack would, in all likelihood, work for Rockefeller instead of the people of the United States. That is not to say the heroes are not out there. However, as the government continues to be transformed into the oligarchs' prostitute, the heroes are becoming few and far between.
Was Palfrey's outfit connected to the Cunningham scandal? For the time being, the assertion has to be relegated to the realm of theory. That being said, Palfrey's invocation of the disgraced ex-congressman's name may be her way of letting us know that her prostitution service was an intelligence operation. Madam Palfrey is trying to teach us a lesson. The lesson is that, for the power elite, sex is a gun. We are told by 1 Corinthians 6:18 that we are to "flee fornication." It is only by obeying this command that political statesmen can avoid having the trigger pulled.
References
Calbreath, Dean. "No. 3 CIA official investigated on ties to Wilkes." Union-Tribune 4 March 2006 <http://www.signonsandiego.com/news/politics/20060304-9999-1n4foggo.html>
DeCamp, John. The Franklin Cover-Up: Child Abuse, Satanism, and Murder in Nebraska. 1992. Lincoln, Nebraska: AWT Inc., 1996
Hosenball, Mark. "CIA: As Hayden Named, Agency's No. 3 Leaves." MSNBC 8 May 2006 <http://www.msnbc.msn.com/id/12689791/site/newsweek/>
Johnson, Larry. "A New Case of CIA Waterboarding?" TPM Café 18 January 2006 <http://www.tpmcafe.com/story/2006/1/18/14621/8812>
"Kyle Foggo." Wikipedia 1 May 2007 <http://en.wikipedia.org/wiki/Dusty_Foggo>
Rothstein, James. Telephone Interview. 1 May 2007.
"Sex Flap Hits CIA Honcho." New York Daily News 13 May 2006
<http://www.nydailynews.com/news/2006/05/1/32006‑05‑13_sex_flap_hits_cia_honcho.html>
Talev, Margaret and Marisa Taylor. "U.S. attorney's firing may be connected to CIA connection probe." McClatchy Newspapers 18 March 2007 <http://www.realcities.com/mld/krwashington/news/nation/16931334.htm>
"New D.C. Sex Scandal Looming? Feds target escort service in money launder, prostitution probe." The Smoking Gun 9 October 2006 <http://www.thesmokinggun.com/archive/1009061hook1.html>