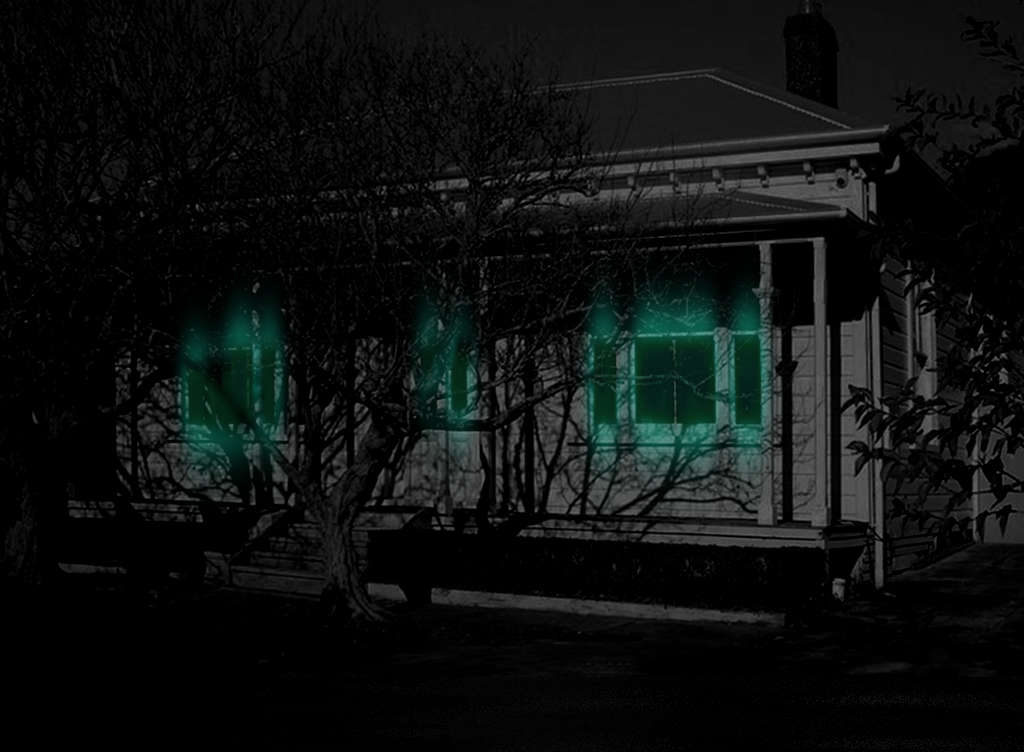 Spirits and Hauntings of New Zealand's Otago Province
By Christine Cowling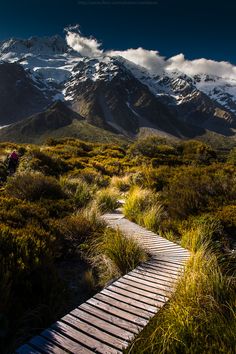 I hail from Dunedin, a city in the province of Otago on New Zealand's South Island. I've always been fascinated by stories of ghostly encounters, and throughout my life I've had many encounters of my own, but I'll save those for another day. Here are some of the well-known stories from my hometown and its surrounding areas.
Many Dunedin residents, me included, were born at Queen Mary Maternity Hospital, which is now repurposed as student housing. A friend of mine, who is Maori (the Maori people lived in NZ before European Settlers arrived) expressed concern that a Kaumatua, or elder, had not blessed the hospital buildings to cleanse them of spirits before students moved in. Her fears may have been founded, because across the street, connected by an underground tunnel, is a second hall of residence for university students called Cumberland Hall where sightings of a "Grey Lady" have been reported.
Cumberland Hall was originally a nurses' hostel. The legend handed down tells of a nurse who took a newborn baby away from her mother in the hospital's psychiatric ward. The mother died soon thereafter, and her spirit is said to have drifted over to the nurses' home in search of her infant, or perhaps she is looking for the nurse who took the child away.
In May of 2012, two students noticed a strange smell in the corridor of Cumberland Hall and the temperature dropped drastically. One of the students was horrified to see a dark figure and she pointed it out to her friend. Cold air moved quickly past them and then the spirit was gone. Another student reported waking one night to see a figure cloaked in black attire standing near her bed. Fear spread quickly among the residents, and the University agreed to have the Hall blessed by the University Chaplain and a local Kaumatua. I'm curious to know if that puts an end to the paranormal activity in Cumberland Hall.
Dunedin's city center – The Octagon – is home to The Regent Theatre. A rowdy café, and a shop were previously on the site with residences above. In 1879 twelve souls perished when a suspicious fire broke out and ripped through the building starting near the only stairwell, trapping residents and café patrons. Among those killed were the shop owner, his wife, and four of their children, and only two of their children survived.
On June 1st, 1928 The Regent Theatre was opened on the site. Odd happenings have been reported, and I suspect perhaps a spirit with a sense of humor was responsible for harmless pranks which coincided with performances of Phantom of the Opera! During the show's short run, two battery-operated clocks backstage inexplicably stopped at 9:40, the computerized winch which lowers the chandelier as part of the show failed no less than three times, and three people felt somebody kicking the back of one particular seat in row B, when nobody was seated behind them!
Another tragic fire was responsible for deaths at the Seacliff Lunatic Asylum, north of Dunedin. Author Janet Frame was once a patient there, and she was scheduled for a lobotomy, when word arrived that her book 'The Lagoon and Other Stories' had received the Hubert Church Memorial Award for Prose, so her lobotomy was promptly called off!
On December 8th, 1942, a terrible electrical fire started in Ward 5 at Seacliff, trapping and killing 37 unfortunate female patients who were locked in their rooms and had no way of escaping the smoke and flames. The site of the former asylum has a very eerie atmosphere, and some poor confused souls are sadly rumored to still haunt there.
There are many other spooky places in Dunedin – Victorian homes, cemeteries, a castle, and even a haunted department store!
Moving further inland from Dunedin, within a couple of hours of driving one arrives in historic and scenic Central Otago, the heart of gold country. Ghost towns from the gold rush days by reputation tend to be creepy and inhabited by phantoms, and the tiny town of St Bathans does not disappoint.
I visited St Bathans as a teenager, and it was what we would refer to as a "blink and you'll miss it" sized town; however with my love of history, I found it charming. St Bathans was founded in the 1800s, when gold fever was in full force. Gold-hungry folks arrived in Central Otago in droves from as far away as Australia, China, and Europe hoping to strike it rich. They often arrived with little and despite years of hardship and back-breaking work, most still left with little. Only the lucky few actually struck gold and hit it rich. Around 2,000 of those hopeful prospectors settled in and around St Bathans.
Nowadays only a cluster of buildings remain in St Bathans including The Vulcan Hotel, a post office, the Public Hall, the Gold Office, and cottages. The school house is reduced to mere ruins; just a few bare stone walls with weeds cropping up among them.
The mud brick Vulcan Hotel, was originally named the Ballarat Hotel and it is a great little place to grab a pint and a meal, or even to reserve a room for the night … if you don't mind sharing a room with 'The Rose'. A prostitute from the 1800s, The Rose was apparently murdered. She still takes an interest in the goings-on at the hotel, annoying staff by moving objects around such as check books and linens, and she seems to prefer one room in particular. Guests in Room One have reported a sudden chill, doors locking by themselves, moaning sounds, a feeling of being held down in their beds, and even occasional glimpses of the spirit. Supposedly once the phantom turned on an electric teakettle!
In 2010 a couple visiting the town happened to snap a picture of the old wooden post office, built in 1909. When they later looked at their pictures, much to their surprise a mysterious black and white image of what was clearly a person could be seen in an upper window. The second story used to be the postmaster's quarters, although the building had been unoccupied for a year before the photo was taken. I have seen the image and I can't say with certainty if is authentic, or photoshopped, however it certainly gave me the chills!
Stories are also told of the spirits of an old gentleman and a little girl seen dancing in the Public Hall. Could this be a residual haunting – a scene from long ago recorded and played back once in a while when atmospheric conditions are just right?
One attractive feature of St Bathans is Blue Lake, which interestingly enough, started out as Kildare Hill before it was leveled and then over the decades prospectors picked and carved at the quartz resulting in a hole measuring over 200ft deep. Eventually the pit stretched too close to town and it was feared the building foundations would be undermined, so work was halted in the 1930s and the chasm was allowed to fill with water. The mineral deposits in the surrounding quartz gave the water its blue color, hence the name 'Blue Lake', although I have been told the lake has lost its luster and nowadays can sometimes appear greenish.
It is unknown how many miners perished in the harsh and unforgiving conditions, but a number of them are rumored to lie at the bottom of the lake, and stories abound of spirits rising out of the water. A New Zealand television show, Ghost Hunt, sent a swimmer into the lake and among the pictures he snapped was one that showed an artifact suspected to be an old metal miner's helmet. This may lend weight to the stories of miners interred in the depths.
Cromwell is another historic gold town in Central Otago, which has spirit activity connected to a manmade lake. During our summer holidays throughout my childhood, we would visit the Cromwell area, hearing explosives blasting to reshape the landscape, and watching New Zealand's third largest hydroelectric dam being constructed nearby. The project was extremely controversial, because it meant low-lying, farmland, homes, and a large portion of the historic business district had to be flooded. After the dam was built and Lake Dunstan was filled in the 1990s, only a small part of historic Old Cromwell Town remained above water.
One of the buildings spared a watery fate is The Cromwell Kilwinning Lodge No. 98, built well over a hundred years ago. Town residents have reported seeing an eerie spectral figure dressed in black standing near the lodge on occasion. Clusters of bright ghostly lights are also seen drifting over the lake and around the water's edge. Could they be spirits from the old town in the depths of the lake, or former residents wondering where the rest of the town disappeared to?
One of these days, hopefully soon, I'll return to my homeland to revisit my old haunts (pardon the pun). I'll take an EMF meter, my trusty camera, and my ghost-hunting husband in the hope we encounter some of Otago's spooks, spirits, and specters.