Dates and Times:
Saturday, July 20, 11am-7pm
Sunday, July 21, 11am-7pm
Location:
Kafe Sobaka, 2469 Broadway, San Diego, CA 92102
(Just 1.8 miles from the Comic Con)
Special Guest Host: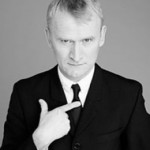 Dean Haglund
(The X-Files & The Lone Gunmen & The Truth is Out There)
Schedule and Presenters:
Saturday
11:00am………….Lenon Honor: 9/11 Fear-Based Mind Control
1:00pm…………..Andy Colvin: The Mothman and Other Anomalous Creatures
3:00pm…………..Sadiki Bakari: Transhumanism and Artificial Intelligence
5:00pm…………..Adam Gorightly: Tales of Conspiracy and High Weirdness
Sunday
11:00am…………..Olav Phillips: The Secret Space Race
12:30pm…………..Ralph Epperson: The Conspiratorial View Of U. S. History
2:30pm………….Cynthia Hamil: Electronic Harassment and Targeted Individuals
4:00pm………….Dean Haglund and Phil Leirness: The Truth is Out There! (Film and Discussion)
Cost:
$25/ per day or $40/ 2 days
Purchase Tickets!
Click here to purchase tickets!  Get them quick – ParanoiaCon is filling up!
WATCH ONLINE!
If you can't make it to San Diego, you can now watch online the convention ONLINE! Click here to watch online!